To understand Mobile Storage, STORAGE THAT COMES TO YOU, AT YOUR HOME OR OFFICE ADDRESS, first we have to put into context in which circumstances would mobile storage be most practical for?
Do you need your items and furniture temporarily stored due to a home renovation?
Or, are your floors being redone and you need a few rooms completely empty?
Are you downsizing?… and have extra items that you are not ready to part from, yet?
Do you have a house that you temporarily lease out during specific periods?
Have you closed up an office and need your office equipment stored, until your new office is ready?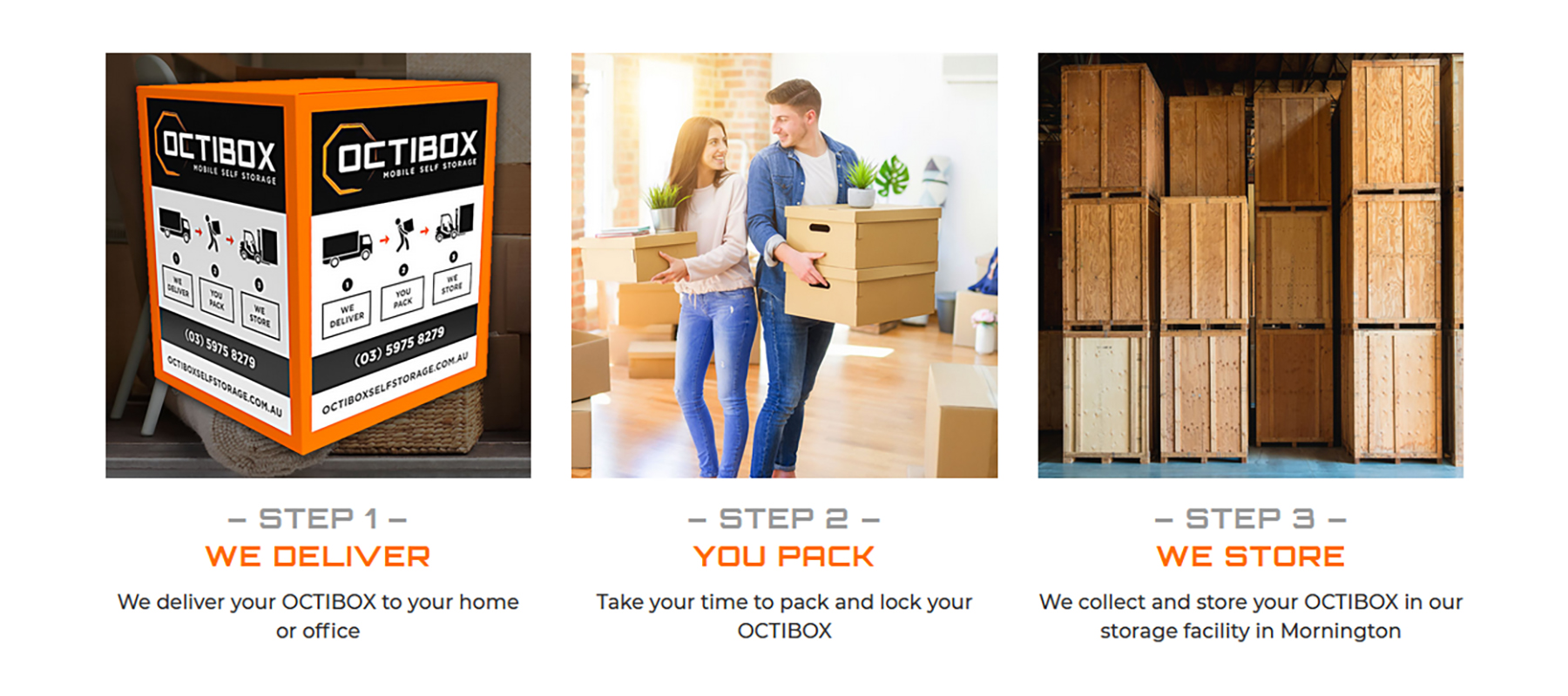 Think about it… not only are you saving on removalists costs, but you are also saving on storage fees plus, you have the luxury of your items stored, locally, for as long or short-term as you need.
Octibox is Peninsula owned and operated from Elite Way, from their Removals & Storage facility in Mornington.
To contact Jack and the team, please click here: OCTIBOX MOBILE STORAGE